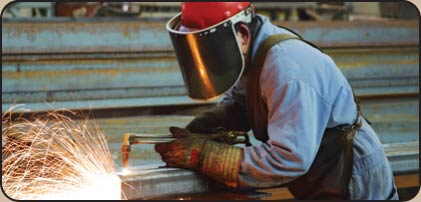 Worker's Compensation

1. I got hurt last week/month/yesterday at work and my employer has not filed a claim yet. Are they allowed to do that?

Employers are permitted 21 days by law to file a claim with their insurance carrier. If your injury has been within the last 21 days, then your employer has not yet violated the law.

2. How much does it cost to see the attorney regarding my worker's compensation benefits?

Usually, there is no charge for the consultation, and the case is billed on a contingency fee basis, meaning that if the attorney is successful, then he gets paid. This can either be a percentage (Worker's Comp maximum is 20%) or the attorney can keep track of his time and total a bill upon completion of all time expended at his or her hourly rate.

3. I receive Worker's Compensation benefits through my employer and I recently received a Notice of Termination of Benefits. Does this mean I will no longer receive pay?

Yes. If you received a Notice of Termination, it is very important you consult with an attorney as soon as possible so that we can avoid your Worker's Comp payments being terminated.

4. I receive Worker's Compensation benefits through my employer and I recently received a Notice of Ability to Return to work. What does this mean?

This means that the employer/insurance carrier's doctor is releasing you back to work. It can be the same position before you were injured, but it could also be modified in that it could be light duty or sedentary.

5. I work in the construction industry, and I get paid through my employer "under the table". I recently got hurt at work and my employer tells me he is not responsible. Is this true?

Very often yes. If you are being paid "under the table" then the contractor is most likely not paying Worker's Compensation insurance for you, and you will not be covered by the insurance carrier as they do not consider you an employee.

6. I am currently out of work due to an injury. How long will it take until I start receiving payments?

The Worker's Compensation process can be very time-consuming process. Every case varies and some people have benefits reinstated after the first hearing, other people's cases get settled, and sometimes it may take as long as two years to go through the Worker's Compensation system. That is really a question for the attorney to determine the answer to at your consultation.

7. I got hurt at work. I previously had an injury to the same body part. Does this mean that I cannot get Worker's Comp?

Not necessarily. This may place some restrictions on what is considered a "work injury", but a work-injury may also be considered an aggravation of a pre-existing condition, such as a previously injured knee, back, or something of the sort. You should really consult with an attorney.

8. I got hurt at work but I didn't feel too bad so I didn't fill out an incident report. The next day, it hurt even more. I have no health insurance, so I haven't gone to see the doctor. Am I eligible for Worker's Comp?

This is really a question for the attorney to determine the answer to. Every situation varies, but in order to proceed with an Worker's Compensation proceeding, you must have some sort of medical records substantiating your alleged injuries.

9. I received a Notice of Termination of Benefits. I cancelled all of the appointments with my doctors and physical therapy. Is that ok?

No. You should continue doing what your doctor tells you to do. If the doctor has prescribed physical therapy and follow-up visits, you should continue to follow his/her plan until you are advised otherwise.

10. Who pays my medical bills while the case is being litigated?

Often times, the medical bills are unpaid until the conclusion of the case and the Judge orders payments be made. In the event that you receive any bills from your doctor, you should forward them to your attorney.

11. What do I need to bring with me to my initial consultation?

You should bring any medical bills, records, and Worker's Compensation letters or documents you may have for the attorney to review.