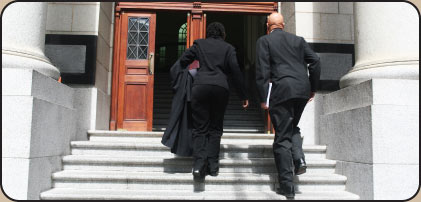 Corporate & Business Law
Business Formation

Which type of business structure is right for me?

One of your first decisions when forming a business is to determine the business structure. You may choose from sole proprietorship; general partnership; limited partnership; limited liability company, limited liability partnership and corporation.

Each structure has its own advantages and disadvantages. You should consider the legal and tax ramifications, as well as your personal needs and the needs of the business, before selecting a structure. It is also highly advised that you seek the advice of an experienced attorney and accountant before making your decision.